ABOUT
Pavement is a larger than life buy/sell/trade shop offering a wide variety of new and used clothing, shoes, and accessories. Pavement is definitely not a typical thrift shop, most of our merchandise is hand picked with our customers' taste in mind! We carry new merchandise, vintage wares, and gently used clothing bought in straight from the public. Our buy counters are open all day everyday for you to drop off clothing you no longer wear and grab some cash or trade in exchange for them.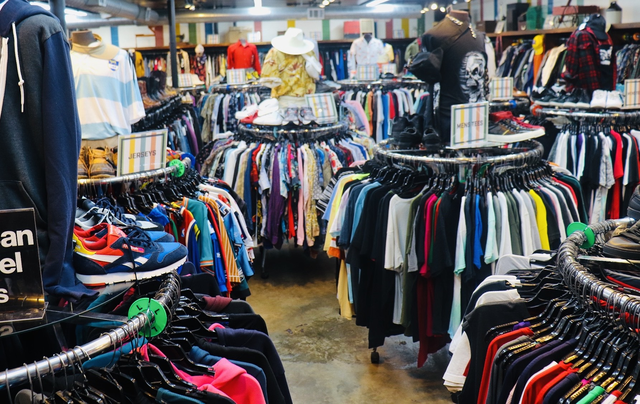 SELL
Whether you're cleaning out your closet or just looking for some extra cash or trade, bring your clothes to Pavement! We're looking for current, gently worn clothing, shoes, and accessories. We also accept unique pieces and vintage clothing you no longer reach for in your closet.
Bring your freshly laundered items in anytime for a trained buyer to look over, we're buying daily from open to close. We offer 35% cash or 50% trade of our store's retail price directly to you, no need to wait for your items to sell!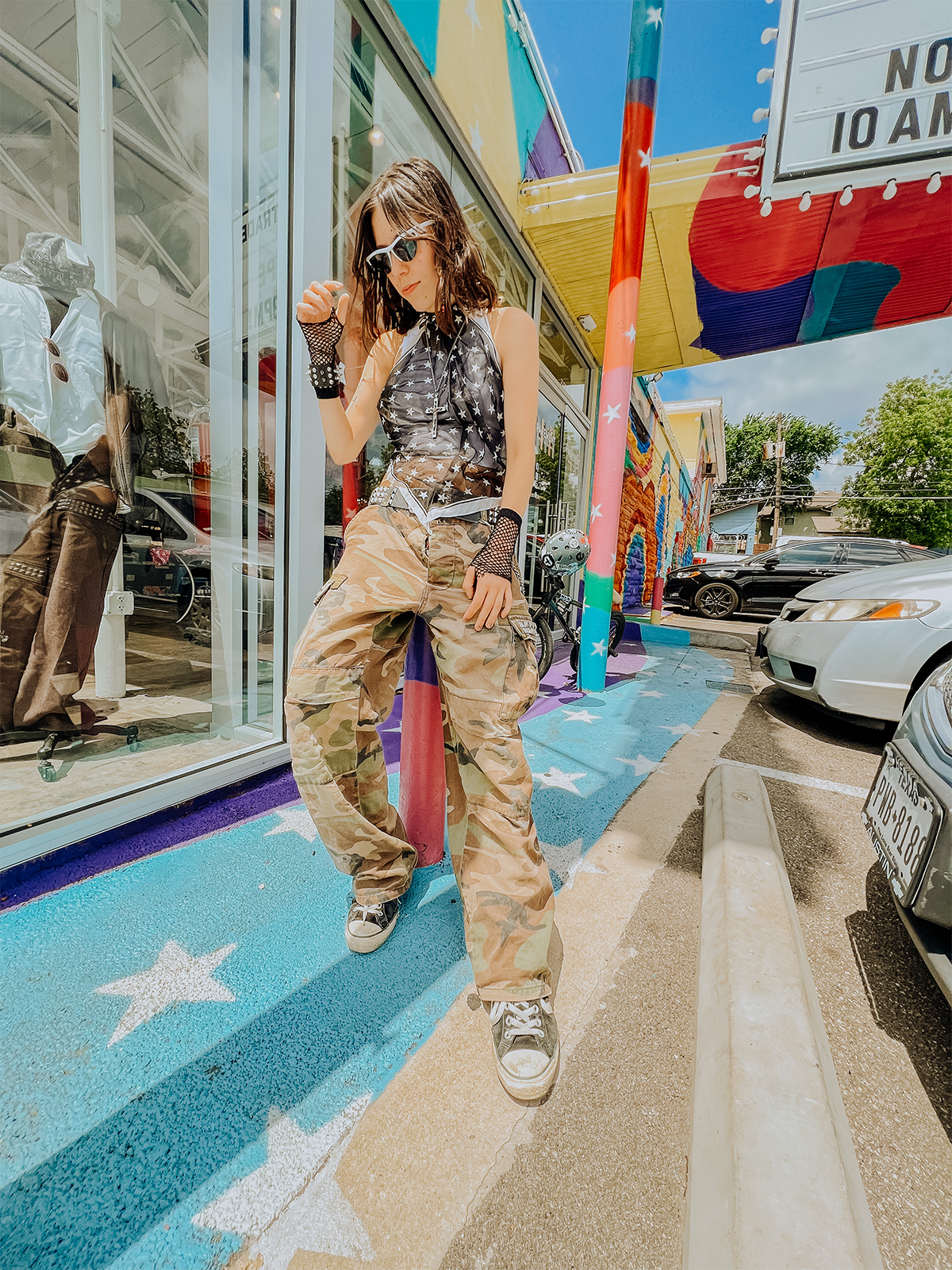 REPAVED
Pavement is dedicated to reducing garment waste at every step of our sourcing process. Repairing fantastic pieces has long been a part of our sustainability mission to give a second life to as many garments as possible.

Now, if we can't repair, we rework. We have added a designer to our team of tailors to think of new and innovative ways to save more pieces from the landfill, and produce small batches of one of a kind garments through our RePaved clothing line! We are always adding new designs to our range of men's and women's garments and accessories. Stop by the RePaved section at any of our stores to check out our latest collection!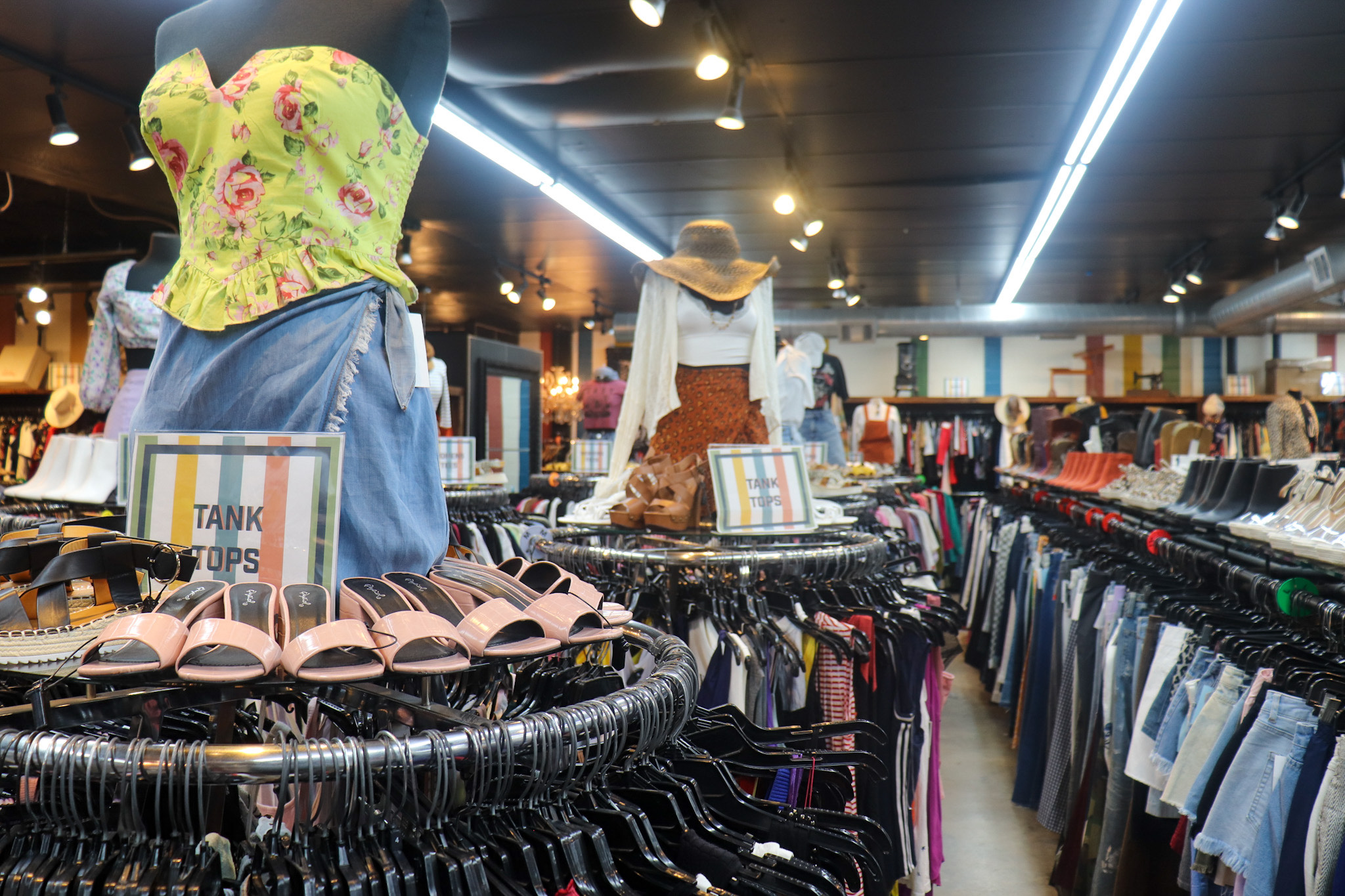 Store: 10am-9pm everyday
Buying Hours: 10am-8pm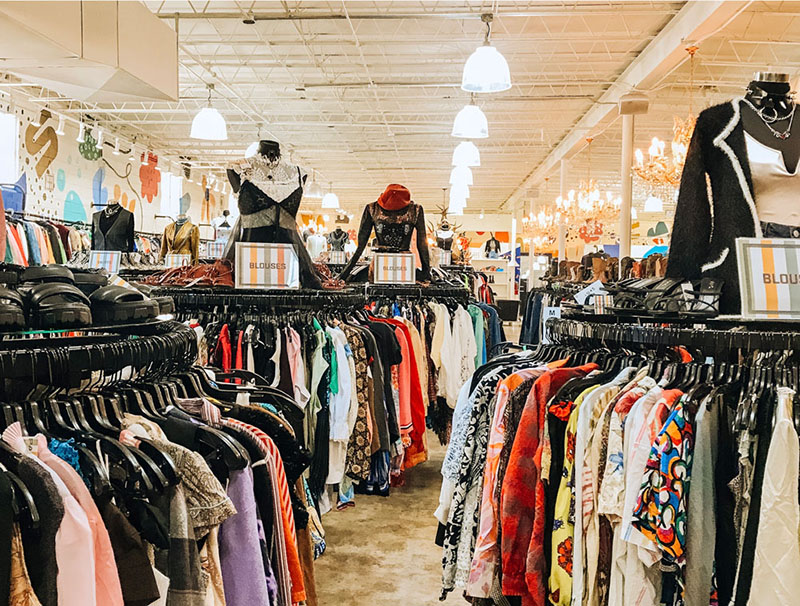 Lamar Store: 10am-9pm everydayLamar Buying Hours: 10am-8pmGuadalupe Store: 10am-9pm everydayGuadalupe Buying Hours: 10am-8pm